As COVID-19 spread and the shelter-in-place order was put into effect in March, all of the school oral health prevention programs abruptly halted. With the uncertainty of this unprecedented situation, all of us wondered how life would continue on during the pandemic.
Instead of waiting for further instructions or for the dust to die down, Dr. Huong Le, Chief Dental Director of the Asian Health Clinic in Oakland, took the opportunity to be creative and innovative. She implemented a Drive-Thru kindergarten oral health screening and fluoride varnish program.
The program was started as a call-to-action from the patients that utilized the Asian Health Clinic. Parents were calling Dr. Le to find out if the kindergarten oral health assessment requirement could still be completed for their child entering kindergarten during the shelter-in-place. California requires all children entering kindergarten or first grade in a public school for the first time to have an oral health screening completed. The assessment identifies the child's oral health condition and any further care that may be necessary.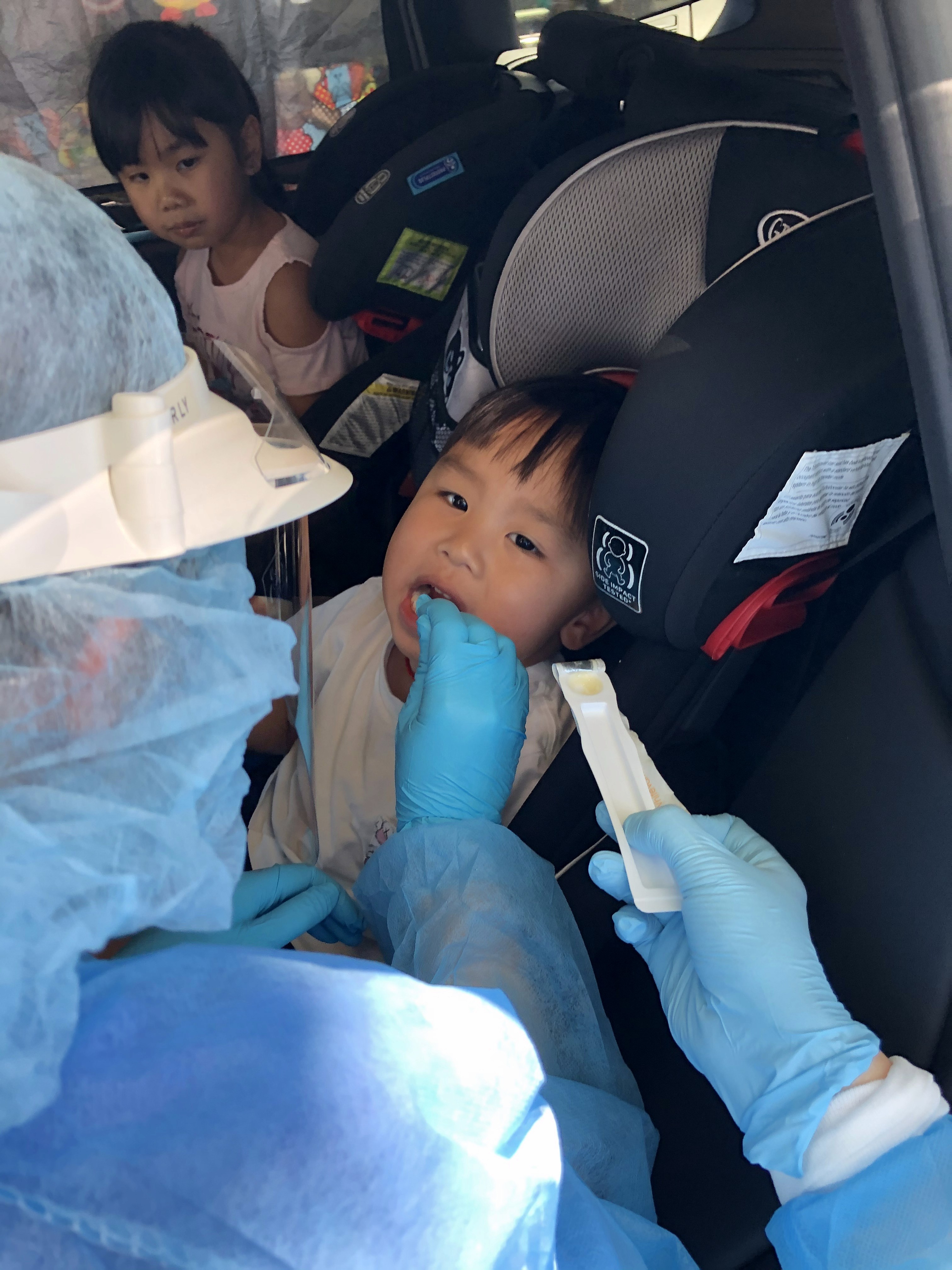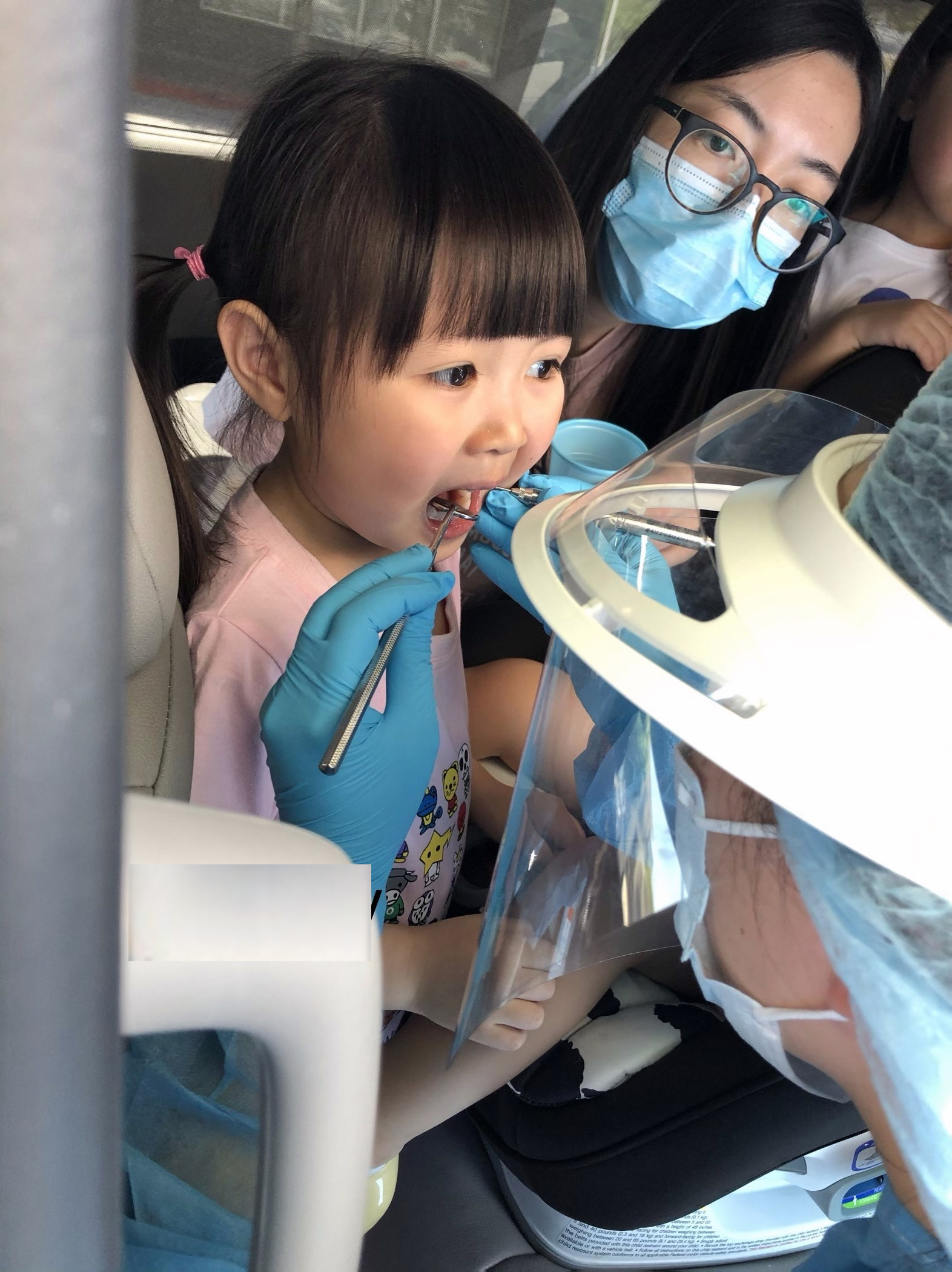 According to Dr. Le, the drive-thru process is seamless and efficient. Prior to the day of their appointment, the parent/guardian is given a few instructions. They are asked to drive up to a designated area in front of the clinic, with their child seated behind the driver. If the child to be screened has any other siblings, the parent is asked to bring all of the children to the appointment and fluoride varnish would also be applied to them as well.
On the day of the appointment, the staff of three, gears up in full personal protective equipment and greets the patient in a moving exam room. Each appointment is scheduled for 15 minutes. Within that time frame, the staff is quick to provide preventive services. One staff member, typically the front desk personnel, prepares the table and the equipment necessary for the visit, while Carmen Liu, the dental assistant informs the parent of the services that will be performed as consent for fluoride varnish is collected. Dr. Mai Ly performs a visual oral exam for cavities and other issues that may need follow-up care. After Dr. Ly's visual exam, the kindergarten form is signed and given back to the parent to be turned into their child's school.
Carmen Liu applies the fluoride varnish, which happens quickly and painlessly. The parent and the child(ren) receive post-operative care and oral health education, concluding the appointment.
Dr. Le expressed that the staff enjoys being able to see the children and provide them with care. She also shared that she does not consider this as work but love and passion for the children. We are all at awe with her dedication to the children throughout Alameda County. We hope to see more of these innovative efforts throughout our state as we all wait for the pandemic to end.
*Consent for photographs are filed with Dr. Le