Results-Based Accountability (RBA) is used around the world as a community approach to address complex social problems. Widely implemented in organizations and health departments, RBA is a tool to get your foot in the door to actively listen, streamline data, and promote action steps to improve community health.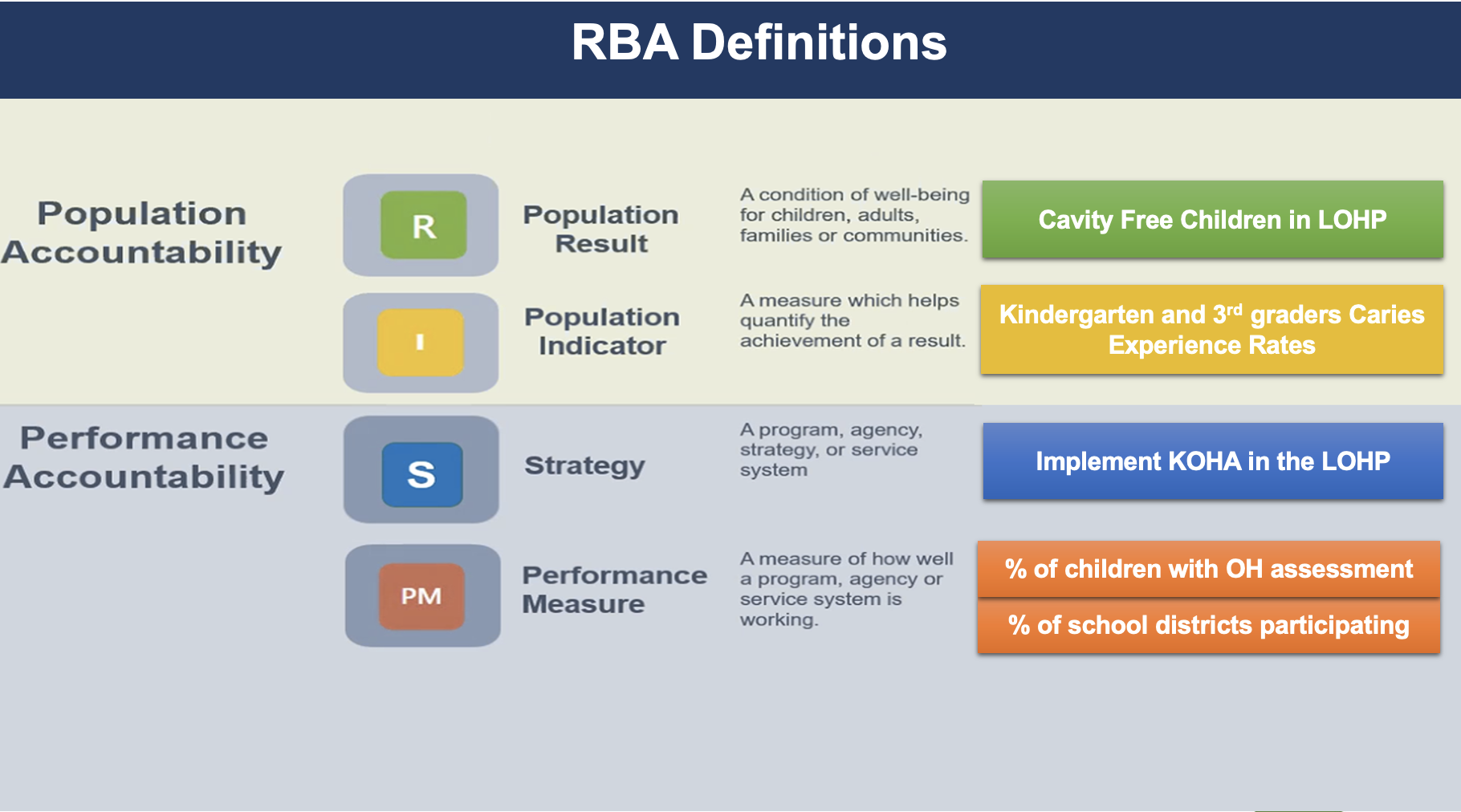 California's Vision of Cavity-Free Children
1 in 2 children entering Kindergarten have experienced tooth decay (cavity). 
Local Oral Health Programs (LOHPs) can use RBA to improve our children's oral health by using the RBA definitions and framework to measure how much we are doing, how we are doing, and is anyone better off? 
Learn, see, do certainly applies to RBA.  We started applying RBA to just one component and that really helped us learn the process and it made RBA doable.  Now we are looking to expand and apply more components of our work to RBA.
Nancy Starr, RDH, MPH, Health Planning and Program Specialist
County of San Diego Local Oral Health Program
---
RBA frequently asked questions
How can RBA engage partners?
How is RBA tied to the LOHP Work Plan?
What are performance measures? 
What RBA resources are available? 
Where do I get started with RBA?  
Who do I contact for questions? 
---
RBA can be implemented for California's five evidence-based oral health interventions, starting with KOHA. 
RBA supports data collection because it relies on the same KOHA data that is uploaded into System for California Oral Health Reporting (SCOHR). By uploading KOHA data into SCOHR every year by July 1, you can track your progress overtime, be transparent, and build momentum to help raise KOHA participation statewide!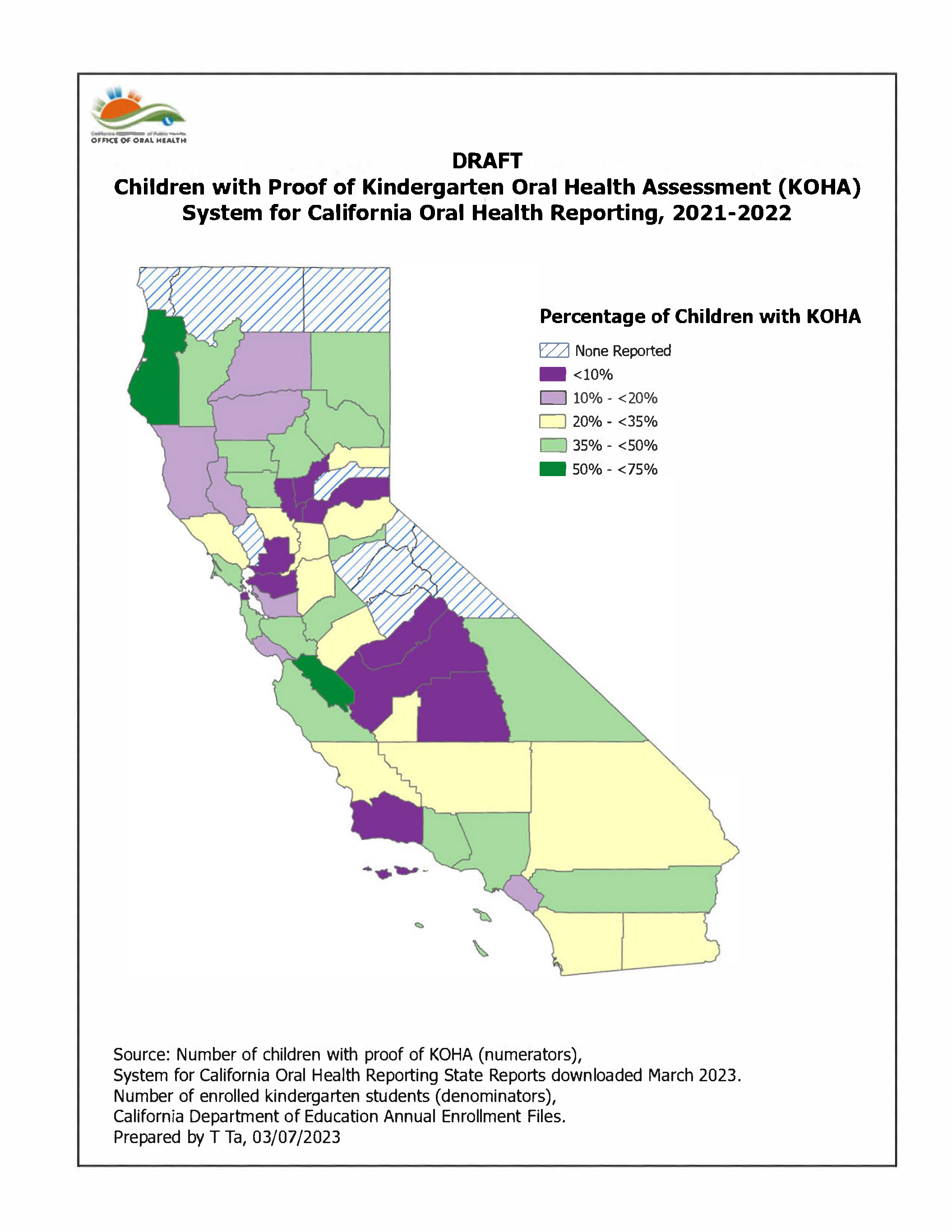 How can RBA support KOHA? 
We can measure how well we are doing by the number of kindergarteners who have an oral health assessment that is reported into SCOHR.
Once the oral health assessments are reported into SCOHR, the Office or Oral Health (OOH) Surveillance team analyzes the data for core performance measures that can be included as part of RBA KOHA scorecard for each LOHP. 
With your LOHP scorecard, LOHPs can engage partners to discuss KOHA data trends and turn the curve to create an action plan to improve KOHA activities based on priorities and values set by partners.
These action plans continuously improve and inform KOHA program activities. 
---
How can you support collecting KOHA data for RBA?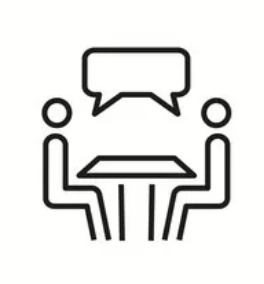 Local Oral Health Programs, can establish partnerships and hold workgroups to engage school districts on how to participate in the Kindergarten Oral Health Assessment and train school districts how to report the oral health assessment and waiver into the System of California Oral Health Reporting (SCOHR). 
 Parents and Caregivers can have their child screened by a dental professional when entering Kindergarten or 1st grade to check their child is ready for school.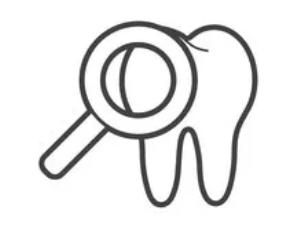 Dental Providers can provide oral health screenings and complete the Kindergarten Oral Health Assessment form as part of an annual dental visit or onsite at a school during an oral health screening day.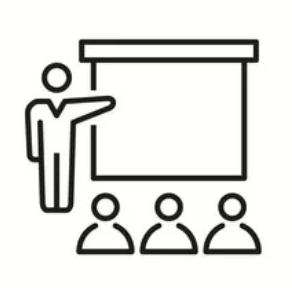 County Office of Education Superintendent, School Districts Nurse, & Administrators can support and promote the Educational Code 49452.8 to provide the Kindergarten Oral Health Assessment parent letter, oral health assessment, and waiver to teachers and parents at the start of the school year. School districts can be responsible to report the oral health assessments into the System of California Oral Health Reporting (SCOHR)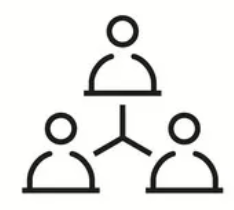 Community can promote success stories to policy makers and the general public through social media, newspaper, and council meetings to bring awareness to the kindergarten oral health assessment partnerships, school activities and findings from the oral health screenings.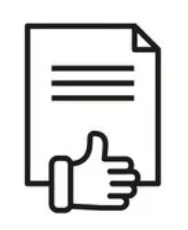 Policymakers and Lawmakers can measure how well the County Office of Education (COE) School Districts (SDs) are adhering to AB1433 and SB379 to ensure children entering public school in Kindergarten or 1st grade complete an Kindergarten Oral Health Assessment by May 31st. The School Districts (SDs) or County Office of Education (COE) upload the Kindergarten Oral Health Assessment findings into the System of California Oral Health Reporting (SCOHR) by July 1st.